十七家全国优秀公共区域品牌
17 National Excellent Brands of Public Areas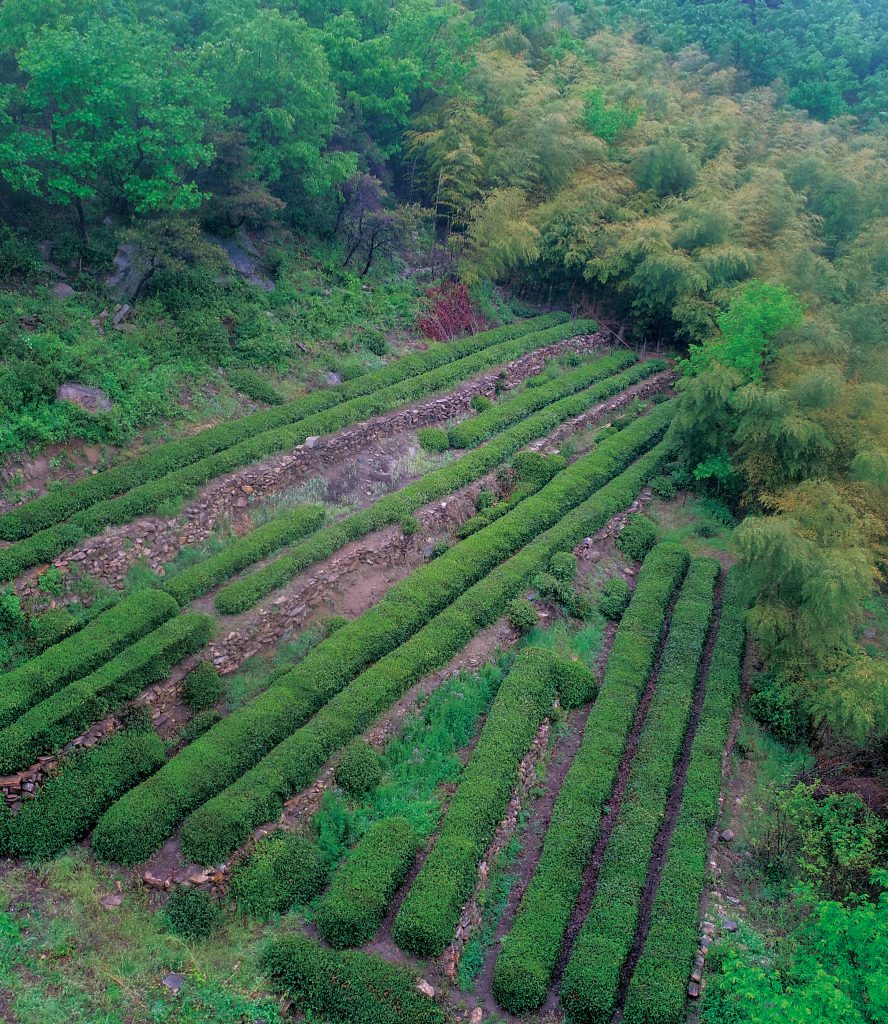 2011年,第六届中国济南茶博会上,圣谷山500克冰心雪茶拍卖19.8万,轰动山东茶界,对于提升日照茶的品质高度起到了积极作用。
In 2011, at the sixth session of Jinan Tea Expo, China, 500 grams of fresh and pure Shenggushan Tea was auctioned 198,000 yuan, which shocked the tea industry in Shandong Province and played a positive role in promoting the quality of Rizhao Tea.
2011年中国茶叶学会年会和第九届"中茶杯"颁奖在日照举行。
In 2011, both the annual meeting of Chinese Tea Association and the awards presentation of the 9th "China National Famous Tea Competition" were held in Rizhao.
2015年,经半年的筛选,百年世博中国名茶国际评鉴委员会批准圣谷山代表山东参加在意大利米兰举办的世博会,并获得"百年世博中国名茶金骆驼奖",在山东是唯一获此殊荣的茶叶企业。
In 2015, after six months' screening, The International Evaluation Committee of Centennial Expo for China's Famous Tea approved Shenggushan Tea to participate in the Expo in Milan on behalf of Shandong Province, and it won the "Golden Camel Award of China Famous Tea of Centennial Expo", which was the only tea enterprise winning this award in Shandong Province.
2016年,济南日照商会、济南茶协日照分会上书市政府,希望高度重视日照茶园用药安全,得到了政府高度重视,并展开了全面调研。
In 2016, Rizhao Chamber of Commerce in Jinan, Rizhao branch of Jinan Tea Association submitted a letter to the municipal government in order to obtain high attention to the safe application of pesticide to tea gardens in Rizhao. It was highly valued by the government and they conducted comprehensive field works.
2017年,圣谷山茶获得欧盟有机认证,这是山东省首家获得此认证的茶叶企业。
In 2017, Shenggushan Tea won the organic certification of the European Union, which became the first tea company in Shandong Province to obtain this certification.
2017年,市政府拨专款用于全市茶园治虫用药安全,这是日照茶历史上的第一次,为日照茶更好地扩展市场创造了有利条件。
In 2017, the municipal government allocated a special fund for the safety of pesticide use in tea gardens for the first time in the development history of Rizhao Tea, which created favorable conditions for Rizhao Tea to expand its market further.
2017年,中国首届国际茶博会上,"日照绿茶"被评为全国优秀公共区域品牌,入选17家大名单。这是日照茶发展史上最重要的荣誉,必将产生深远的影响。
In 2017, at the first session of International Tea Expo in China, "Rizhao Green Tea" was awarded as the national excellent brand of public areas and it was selected in 17 lists of these areas. This is the most important honor in the development of Rizhao Tea and it will have a far-reaching influence.